this upcoming weekend is mothers day stay tuned for our mothers day special offer
maximum in restaurant at any one time is 20 patrons
eat appy is now being taken over by food hub which means all our wonderful customers that use eat appy will have to register their payment details with them with foodhub now to process credit card payments off the online ordering platform . We apoligise for the inconvenience but note that onceoff requirement and once  this is done you will be able to order just like you used to.
our dishes
Volcano Seafood ,                   Red Curry Duck,                 Pad Thai,                           Pad Grapow Fried Rice.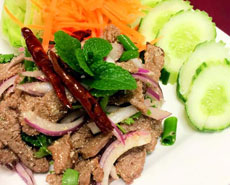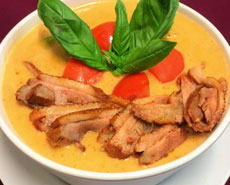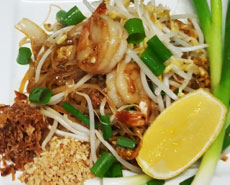 new  SPECIAL 
PAD GRAPOW FRIED RICE
Soon to be a favourite…. this dish is a combination where bean and oyster sauces herbs and Thai basil chilli add lift to
the run of the mill fried rice.  Like most dishes it goes superbly with your choice of meat or seafood  TRY IT TODAY!!
4 Porter Ave, Highton VIC 3216