dining in now avaliable
Dining Floor space is limited currently to 7 people at any one time. The total number of people that can be in the restaurant is 9 people iF FEWER DINERS ARE IN THE RESTAURANT THE NUMBER OF PEOPLE ALLOWED IN THE RESTAURANT PICKING UP TAKEAWAYS WILL INCREASE.   WE RECOMMEND BOOKINGS FOR ALLOCATED TIMES SPACED FOR NINETY MINUTES WITH  SITTINGS SET TO START AT 5.30 AND 7.00. Please call to 03-5241-6788 to book  we will call back to confirm bookings with you.
book here
our dishes
Volcano Seafood ,                   Red Curry Duck,                 Pad Thai,                           Pad Grapow Fried Rice.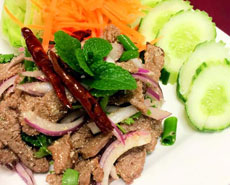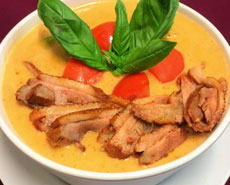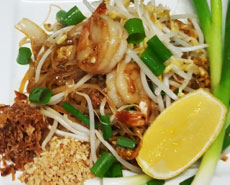 new  SPECIAL 
PAD GRAPOW FRIED RICE
Soon to be a favourite…. this dish is a combination where bean and oyster sauces herbs and Thai basil chilli add lift to
the run of the mill fried rice.  Like most dishes it goes superbly with your choice of meat or seafood  TRY IT TODAY!!
4 Porter Ave, Highton VIC 3216